Download the official Burn the Fat, Feed the Muscle podcast (MP3 audio download).  In this audio, I talk about the fat loss nutrition, training and motivation principles in my new book, Burn the Fat, Feed the Muscle. Some of the many topics discussed include: My mission and the reason I re-released my best selling e-book as hardcover, what's new and updated in the latest edition of the book, strategies for breaking fat loss plateaus, the all-new training program -The New Body 28 (TNB-28), The 4 elements of the Burn the Fat, Feed the Muscle program,  and much more.

Stream Podcast here: 


Or  Download (MP3: click and save or "save target as"):
CLICK HERE TO Download the Burn the Fat Feed the Muscle Podcast (MP3 audio)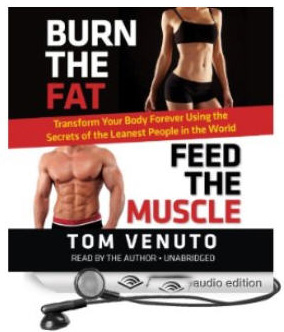 If you enjoyed this post, subscribe for weekly updates – free!
Your email is safe with me!