Get Weekly Updates Sent Straight To Your Email!
Subscribe to the Burn The Fat newsletter and every week I'll show you the best science-based ways to burn fat, build muscle, and transform your body naturally, without pills, potions, quick fixes, fads or any other fitness B.S.
Your email is safe with me!

Helping Clients Transform Their Bodies Since
1989
No B.S. Body Transformation
I realized early on that the fitness industry was full of fads, gimmicks and lies, so I started this site as a place to learn about body transformation without the B.S. Here, I promote drug-free bodybuilding and fitness, and I do not sell supplements. If you're sick of hearing about miracle drinks, magic pills, and quick fixes, and you want to learn how to transform naturally with real food, smart training, and strong motivation, you have come to the right place.
– Tom Venuto
As a Man Thinketh By James Allen is one of the most influential books ever written on the power of thought and how using it constructively leads to success and achievement, even though it is more like an essay or booklet, at only 7600 words. It can be read in about 45 minutes. It's also among the earliest books of its kind, now more than 100 years old. It is inspiring, full of timeless wisdom, and has influenced millions of people since the author's passing in 1912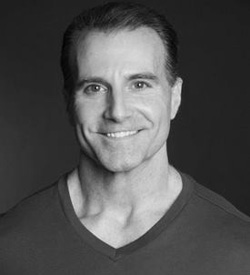 Tom Venuto is a fat loss coach, fitness writer and best selling author of Burn the Fat, Feed the Muscle – known by fans as "The Bible of Fat Loss" – and The Body Fat Solution, a National bestseller and Men's Fitness pick. Greatist.com named Tom among the 100 most influential people in fitness three years in a row. Oprah Magazine said, "Venuto is honest about what it really takes to lose weight."
Tom has been a voice of reason in fitness for over 30 years and was a successful drug-free competitive bodybuilder for 16 years. Tom started training clients in person in 1989 and since 2006, more than 53,000 have joined his Inner Circle where he now coaches exclusively online. More than 500,000 men and women have read his books in over 154 countries.