This is my second protein ball recipe. The first was the chocolate peanut butter version, which was a huge hit with all 5-star ratings.
Now here's another recipe perfect for the fall season – protein pumpkin spice! Made with natural (no sugar) peanut butter, oats, and pumpkin puree, along with spices, a dash of honey and non-caloric sweetener to your liking, these are incredibly healthy.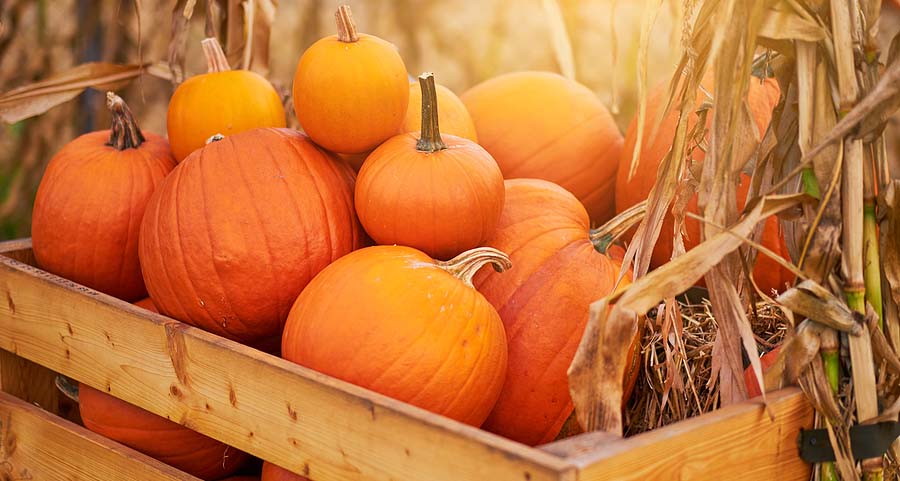 After some trial and error, I finally arrived at the ideal combination of dry and wet ingredients that turns into a cookie-dough-like consistency.
This should not look like pancake batter (pourable or easily spoonable). It is normal for the dough to be slightly sticky as you form the balls, but if there are too many liquid ingredients, the batter is not only wet, it's so sticky it clings in clumps to your hands and fingers. If that happens, you know you need to add more dry ingredients, then double check your amounts next time or adjust the recipe as needed.
It's ideal if your mixture appears on the "too dry" side at first. Then if necessary, you can add more wet ingredient (pumpkin, or even just water or milk) a tablespoon at a time to add the moisture needed. Of course, you could add more peanut butter or honey, but then you're adding a lot more calories.
You can easily make ingredient substitutions, (for example, almond butter instead of peanut butter, sweet potato puree instead of pumpkin, or a different kind of nuts or seeds instead of pumpkin), but keep in mind it's important to maintain the dry to wet ingredient ratio fairly closely.
Tip: grab a portion of dough and start forming the balls with your fingers, aiming for no larger than a golf ball, then roll them between your palms to compress and make perfect spheres.
I used vanilla whey protein powder, and along with a teaspoon of vanilla extract, it's a nice enhancement to the flavor. However, feel welcome to use any type or flavor of protein powder you prefer.
Make a note: Measuring by weight using grams is the most accurate method, but an even 2/3 of a cup of protein is the exact volume amount for this recipe. Usually a standard scoop is 1/3 of a cup which is 31 grams, but I stopped using "scoop" in my ingredient lists because I've discovered that the scoop sizes can vary in different brands of protein powder.
The version with pumpkin seeds adds more flavor and a great crunch. It does add more calories though. (Read labels – some pumpkin seeds are overloaded with sodium too). Here are the macros with 2 tablespoons (2 oz / 56g) of pumpkin seeds added (one serving):
Calories: 135
Protein: 9.5g
Carbs: 14.4g
Fat: 5g
The honey is a natural sweetener, but more importantly, it's part of the wet ingredients and the "glue" that sticks together the dry ingredients. To control calories, I kept the amount of honey low, and simply included several packets of non caloric sweetener (powder) for the right amount of sweetness. I usually use stevia / erythritol (Truvia, etc). Adjust the amount to satisfy your tastebuds.
Pumpkin spice typically includes some or all of the following: cinnamon, nutmeg, cloves, and ginger. Allspice is often added in, but it's not mandatory. An alternative would be the cinnamon, plus 3/4 to 1 teaspoon of pre-made pumpkin spice (available in most grocery stores and online). In my recipe, I used a full teaspoon of cinnamon, and 1/4 tsp of the other three spices, giving a nice strong pumpkin spice essence, but not over the top. Adjust the spice amounts to your tastes.
If you can't find pumpkin (puree) at your local grocery store, you can get it easily online at Amazon, including Libbys or Farmer's Market organic.
Remember that once all your ingredients are in the bowl, you need to "mix and mash." First, stir them all together so they're evenly dispersed, then you can mash it all together. A large wooden spoon works well. As you compress the ingredients together in the bowl it will make them stick together until you have a large clump of dough. Then you're ready to form your treats into those delicious little spheres.
With this amount of ingredients, you'll get 8 pumpkin protein balls, each about the size of a golf ball, or just slightly smaller. Scale the ingredients by 50% or even double if you're feeding a crowd or want to save a bunch for later.
I've made many batches of these pumpkin spice protein treats and they work great as balls, but it also dawned on me that one of these days maybe I should try to put this dough into a small, flat baking dish, then cut them into squares and call them pumpkin spice protein bars (if and when I try that I'll let you know how it goes.
These are portable, healthy, high in protein, and very nutritious compared to the majority of commercial protein bars. If you eat more than a couple, they are also a high energy snack that can keep you well fueled when you don't have a sit-down meal at hand. (1 or 2 of these is a snack. If you ate 4, that would be the equivalent of an entire meal, with a great macro balance, including 36 grams of protein!)
You can eat these right away, or store them in the refrigerator first. They're great at room temperature or chilled, and as they cool, they also get more solid so they're not sticky or messy at all in your hands. If you make huge batches, of course you can freeze the extras as well.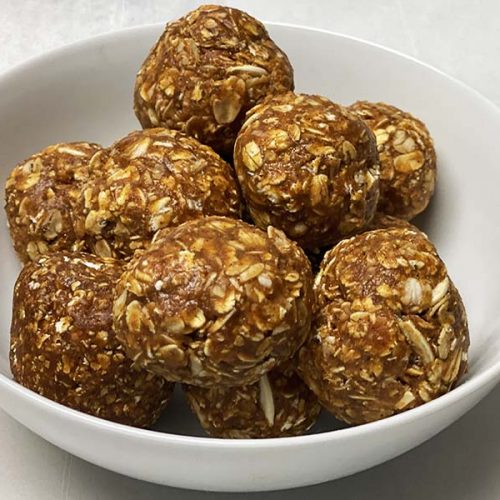 Healthy Pumpkin Spice Protein Balls
These are the best healthy pumpkin spice protein balls! All-natural, with pumpkin, protein, oats, peanut butter, and of course, the spices! Recipe from Tom Venuto's Burn the Fat, Feed the Muscle Blog (www.BurnTheFatBlog.com)
Print
Pin
Rate
Ingredients
1/3

cup

Pumpkin puree

(87g)

3

Tbsp

Peanut butter, natural

(48g)

1

Tbsp

Honey

(21g)

1

tsp

vanilla extract

1.25

cups

Old fashioned rolled oats

(100g)

2/3

cup

Whey protein, vanilla

(62g)

1

tsp

Cinnamon

1/4

tsp

Nutmeg

1/4

tsp

Cloves, ground

1/4

tsp

Ginger, ground

4

packets

sweetener (stevia, etc)

2

Tbsp

Pumpkin seeds

(optional)
Instructions
Add all the ingredients to a large mixing bowl.

Mix all the ingredients together thoroughly.

Mash the ingredients together by pressing down with a large spoon or spatula until it congeals into a cookie-dough-like consistency.

If the ingredients remain too dry or powdery, add a tablespoon at a time of wet ingredients (pumpkin, milk, or just water) to get the desired consistency. If too sticky or wet, you can add a little more dry ingredients (oats and protein powder).

Once the ingredients have become semi-solid, form them into balls with your hands.

Eat right away, or store in refrigerator to cool and solidify more (in a sealed container or ziplock bag).
Nutrition
Serving:
1
Ball
|
Calories:
125
kcal
|
Carbohydrates:
14
g
|
Protein:
9
g
|
Fat:
4.3
g
This is a neat recipe because you don't need a food processor, no baking is required, and it's a portable food you can take with you anywhere. Lately, I've been taking these with me on my autumn fall foliage hikes instead of store-bought protein or "nutrition" bars. These home-made treats are healthier with better macros, and it beats trail mix!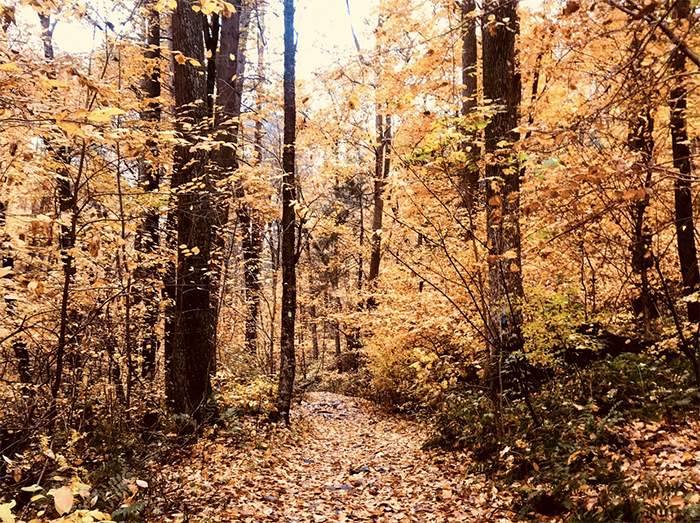 Want more pumpkin recipes, and protein powder recipes? If so, post in the comments below.
-Tom Venuto, Author, Burn the Fat, Feed the Muscle
PS. Leave a comment below and let me know what you think of this pumpkin spice protein ball recipe. And if you make it, be sure to snap a picture and share on social media as well, with hashtag #burnthefatrecipes #burnthefatfeedthemuscle or #feedthemuscle so we can all see! You can tag me at www.Instagram.com/tomvenuto
---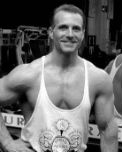 About Tom Venuto
Tom Venuto is a natural bodybuilding and fat loss coach. He is also a recipe creator specializing in fat-burning, muscle-building cooking. Tom is a former competitive bodybuilder and is today a full-time fitness writer, blogger, and author. His book, Burn The Fat, Feed The Muscle is an international bestseller, first as an ebook and now as a hardcover and audiobook. The Body Fat Solution, Tom's book about emotional eating and long-term weight maintenance, was an Oprah Magazine and Men's Fitness Magazine pick. Tom is also the founder of Burn The Fat Inner Circle – a fitness support community with over 52,000 members worldwide since 2006. Click here for membership details
---

If you enjoyed this post, subscribe for weekly updates – free!
Your email is safe with me!