If you've been involved in the diet, fitness or bodybuilding space for long, you've probably heard the term meal prep (or meal prepping) many times before. But I have a question: Are you sure you know what meal prep really is? Is meal prep the same as meal planning? Many people think of them as one in the same. But they're not…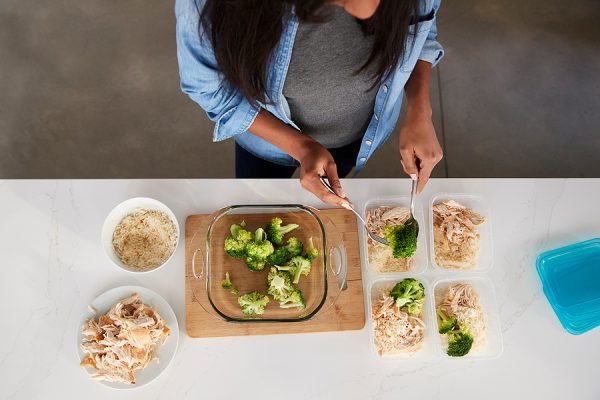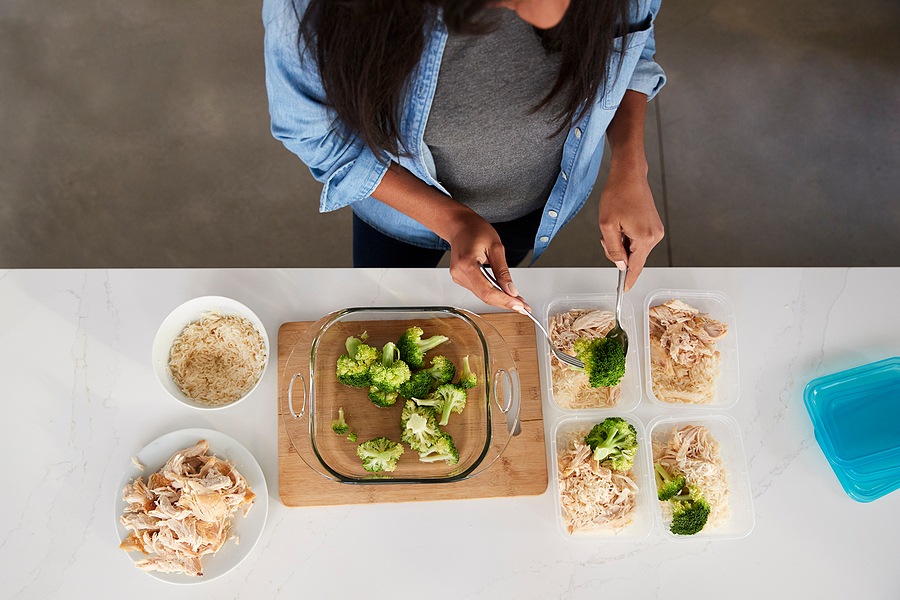 There are many misconceptions and misunderstandings about meal prep.
I think the biggest one is that meal prep means shopping and then cooking for several hours on Sunday for the entire week ahead.
That's one meal prep possibility, but it's far from the only one, and in reality, it's nowhere near the most popular method, notwithstanding what #mealprep instagram accounts portray.
Meal planning and meal prepping are both helpful nutrition disciplines. They go hand in hand, and they do have similarities. But they're also different.
Okay, so what is meal prepping then? How is it different from meal planning?
Allow me to explain:
1. MEAL PLANNING
Meal planning is calculating daily calorie and macro numbers and then creating daily meal plans that hit those macro targets. This is done with apps, spreadsheets or online software, like our Burn the Fat Meal Planner.
You might create one meal plan and eat the same every day all week long, or you might create multiple meal plans for variety. It's up to you.
When you create more than one meal plan, they may be completely different, or only one meal may be different, as in rotating dinners every night. (Same breakfast, same lunch, and different dinner every day is a very popular plan).
Meal planning also includes choosing a daily meal schedule, which is the number of times you eat per day, including regular meals, snacks and or meal replacements, and the time of day you plan to eat them. (If you eat and snack randomly, with no meal schedule at all, you're as good as doomed).
The term meal planning may also mean choosing what meals or recipes you will cook for yourself and or family (especially for dinners), a few days ahead of time or even an entire week in advance. This allows for efficient, stress-free grocery shopping one or two days a week.
When you're a meal planner, you don't choose what to eat on the fly and you're not left staring in the refrigerator at 5 pm still wondering what's for dinner.
2. MEAL PREPPING
Meal prepping (meal prep) is basically cooking. But more specifically, it's cooking in advance so you will have food ready to reheat and eat later.
Meal prep often involves portioning and storing complete single-serving meals in plastic containers or cooking individual foods (like chicken breasts, etc) in bulk.
Another meal prep idea is cooking in large quantities that will last at least two or three days and sometimes up to a whole week.
Meal prepping involves meal planning first, shopping second, and then cooking. However, meal prep could also mean cooking meals the night before or early in the morning for the day ahead or it could even be as simple as packing a lunch.
There are many meal prepping techniques. No single meal prep frequency or schedule is best for everyone, but there are numerous simple prep strategies that can work for almost anyone. Here's a list of 12 great ones:
12 GREAT MEAL PREP STRATEGIES
1. Pack a lunch and take to work with you.
2. Cook all your meals in the morning for the day ahead.
3. Cook twice as much as you need for dinner tonight. Eat the leftovers tomorrow.
4. Make a huge casserole / one pot dish. Eat one serving now, and pack the rest in plastic containers for later.
5. Roast two pounds of veggies, then enjoy them for days.
6. Bake 4 (or more) potatoes at a time.
7. Make a whole pot of seasoned stovetop rice – enough for 4 to 6 meals.
8. Grill 4 chicken breasts at a time. Eat one now, you got 3 left for later.
9. Pack a meal or snack when taking a road trip or flight. (Burn the Fat, Feed the Muscle high protein oatmeal pancakes are the best!)
10. Cook a whole 4 to 6 pound turkey breast… feast now, and enjoy the leftovers the rest of the week.
11. Plan, shop and cook twice a week for the 3 or 4 days ahead.
12. Take a few hours on Sunday to plan, shop and cook food for the whole week ahead.
Need more meal prep ideas?
Meal planning is a such a deep topic I wrote an entire e-book about it, The BFFM Guide To Flexible Meal Planning For Fat Loss
Because meal prepping is so popular in fitness and bodybuilding culture today and yet most people are still very confused about what it is and how specifically to do it, I've been focusing my recent attention to meal prep ideas.
While my Meal Planning ebook focused on (obviously) meal planning, my newest guide focuses mostly on the meal prepping. Currently it's available to all Burn the Fat Inner Circle Members. (If you're a member click here for instant access) It will be released to the public before the end of the summer.
If you're not a current Inner Circle member, join us today to get access to the BFFM meal prep guide, as well as the collection of hundreds of recipes and also the BFFM Meal Planning software.
Click Here And Join Us And Get Your BFFM Meal Prep Guide
In upcoming blogs. I'll be posting more meal prep tips as well as great meal prep recipes and cooking methods.
Train hard and expect success!
Tom Venuto,
Author, Burn the Fat Guide to Flexible Meal Planning For Fat Loss
Founder, Burn the Fat Inner Circle
PS. Not an Inner Circle member? Join us today! Click here to join thousands of fellow burners
---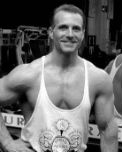 About Tom Venuto, The No-BS Fat Loss Coach
Tom Venuto has been a trusted natural bodybuilding and fat loss expert since 1989. He is also a recipe creator specializing in fat-burning, muscle-building cooking. Tom is a former competitive bodybuilder and today works as a full-time fitness coach, writer, blogger, and author. In his spare time, he is an avid outdoor enthusiast and backpacker. His book, Burn The Fat, Feed The Muscle is an international bestseller, first as an ebook and now as a hardcover and audiobook. The Body Fat Solution, Tom's book about emotional eating and long-term weight maintenance, was an Oprah Magazine and Men's Fitness Magazine pick. Tom is also the founder of Burn The Fat Inner Circle – a fitness support community with over 52,000 members worldwide since 2006. Click here for membership details
---
If you enjoyed this post, subscribe for weekly updates – free!
Your email is safe with me!