"How you could you eat that junk? It's so bad for you!" (nag, nag). "Don't you know those fries will give you a heart attack?" (nag, nag). "You have to stop eating all that fast food, it's going to make you fat!" (nag nag). "You have to eat more healthy food like fruits and vegetables – they're good for you!" (nag, nag). Your friends nag you, your family nags you, your doctor nags you, the health newsletters, websites and magazines – they all nag you, and of course, your personal trainer nags the heck out of you, to stop eating all those bad junk foods. But does all that nagging you and bad-mouthing the fast food industry really help anyone stop eating junk food? It doesn't look that way…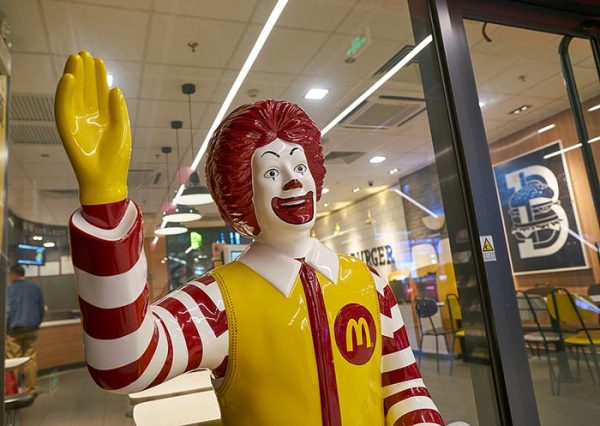 The fast food industry thrives even when the economy is bad
An article in the Chicago Tribune said that McDonalds is "recession proof." As one of only two companies to turn a major profit during the last recession (the other being Wal Mart), McDonald's has been laughing its way to the bank for decades.
A few years ago, I was driving down Route 95 and pulled over to use the rest room at Mcdonalds on a Saturday morning (there's a McDonalds conveniently located immediately off almost every exit up and down the full length of Interstate 95).
The parking lot was full, it was standing-room only inside and the lines snaked around into the seating area! You'd think the Kardashians were there signing autographs or something. Nope. Just a regular weekend at breakfast-time.
I was shopping in Wal Mart the same week and I almost passed out when I saw (smelled first, actually) a Mcdonalds… right INSIDE THE WAL MART! Also, with lines.
Yep. It looks like all the nagging to stop eating fast food, and all the messages of the health and fitness industry to eat more "health food" are not working.
So what does work to stop eating junk food?
The results of a survey from the behavior and psychology section of the journal, OBESITY provided an interesting answer worth considering:
Researchers at the University of Minnesota School of Public health surveyed 530 adults about their attitudes towards fast foods.
They found that people already know fast food is unhealthy. (Like, no kidding!)
The primary reasons they eat it anyway are because of:
1. The perceived convenience.
2. A dislike for cooking.
(I could add another: people think fast food is always cheaper than healthy food).
Therefore, said the authors of this research paper, nagging people to eat more health food and warning them that "fast food is going to make you fat and kill you" is not the best approach.
To stop eating junk food, here is the approach they suggested:
"Focus on teaching people how to make healthy eating fast, convenient and easy, because those are the reasons people are choosing fast food in the first place."
There are lots of valid strategies you could use to stop eating fast food and processed food:
1. Keep the junk food out of the house.
2. Keep healthy foods well stocked in the house.
3. Mange stress
4. Practice good sleep hygiene (sleep restriction increases appetite).
5. Embrace meal planning.
6. Meal prep / cook in bulk so you can simply grab, heat and eat.
7. Get social support.
8. Use a variety of mental training techniques (goal-setting, self-talk, urge surfing, values clarification, mindfulness and so on).
9. Use some good old fashioned discipline and willpower.
10. Do some research on how highly-processed fast food is made (some people say that's enough to gross them out of eating it anymore).
But this one solution – learning how to make healthy eating fast, convenient and easy – might be the best one.
What's holding everyone back from implementing or taking this healthier eating advice?
Well, I think that most people can't get over the ideas that they "just can't cook." Or that cooking is "too time consuming." Or that healthy food "tastes like dirt" (as if Mcdonalds is gourmet food).
With that in mind, I'm not going to nag you, scold you or try to scare you out of eating ultra-processed food. I'm not going to lecture you about the importance of eating predominantly healthy unprocessed food (not today, anyway). Nor am I going to bad-mouth the fast food restaurant industry and paint them as some kind of evil villain.
Instead I'm going to lead the new charge by showing you just how easy and convenient it can be to eat healthy and nutritious food and make it taste good (even delicious).
There are more than 225 recipes now installed in our Burn the Fat Meal Planner software at Burn the Fat Inner Circle.
Many of our healthy recipes take 30 minutes or so to prepare. Some even require an hour in the oven (decidedly not "fast" food). However, for every recipe that has a half an hour or so time requirement, there's a recipe that takes just minutes – sometimes literally only 1 to 3 minutes.
What if you started your home-cooking to replace fast food journey there – with the fast and easy recipes?
If you don't know how to stop eating junk food, here is the #1 solution you'll want to try: Learn a bunch of these types of "almost instant" recipes, meals and snacks. Then, when you feel a temptation to eat fast food, you'll be able to make something fast at home instead.
This method not only addresses those two reasons people continue eating fast food, it also harnesses a powerful psychological principle of habit breaking and habit making: Replacement, not removal
Related article: Breaking Bad…. Eating Habits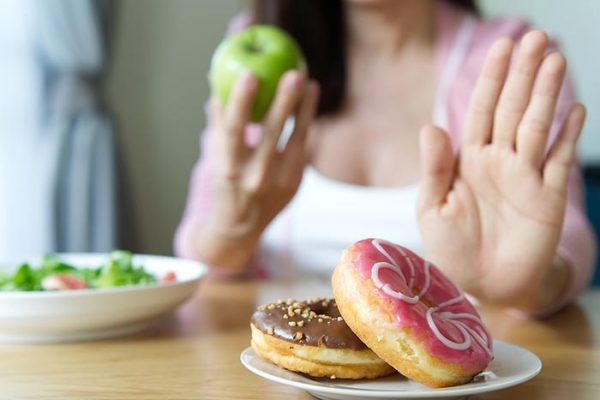 Here are several examples of some of my fast, easy and convenient healthy (and tasty) recipes to give you starter ideas..

3-MINUTE APPLE CINNAMON PROTEIN OATMEAL
* Natural oatmeal (like Quaker old fashioned rolled oats)
* Natural (unsweetened) applesauce (or diced apple)
* Cinnamon
* Sweetener packet
* For protein, stir 1-2 scoops of vanilla protein powder into the oats for 3-minute meal.
I eat this "protein-powdered" apple-cinnamon oatmeal almost every morning and have for years. It's faster, easier and cheaper than going to the donut place or getting sausage, cheese, bacon breakfast muffins at the fast food joint! (you don't have to wait in line, either!) By the way, you can make apple cinnamon pancakes out of oatmeal and protein powder too!

5-MINUTE EGG, HAM AND CHEESE MUSCLE MUFFIN
*1 whole egg, extra large
*1 Ezekiel sprouted grain English muffin
*2 oz sliced ham, lowfat, uncured ("natural")
* 1 slice fat free sharp cheddar cheese
* Black pepper (dash)
So you really DO want an egg, ham and cheese breakfast sandwich? Okay, make it at home and you can make it healthier with more protein and fewer calories. Fast. Scramble the egg on nonstick pan, scoop egg onto one side of a whole grain English muffin.  Add 2 ounces of thin-sliced uncured ham onto the egg muffin. Add one (optional two, for "double cheese") slices of nonfat sharp cheddar cheese (nonfat cheese is an additional protein source). Place other half of the muffin on top to make your "breakfast sandwich." Heat in microwave for 25-30 seconds or until cheese just starts to melt. Total time: 5 minutes. (Calories: 314. Protein: 29.1g. Carbs: 32.5 g. Fat: 7g)
HIGH PROTEIN MOLTEN LAVA CHOCOLATE MUG CAKE
*30g (1/3 cup) oat flour
*30g (1/3 cup) chocolate whey protein
*1 Tbsp (5g) unsweetened cocoa
*2-3 packets non-caloric sweetener or to taste
*60g (1/4 cup) unsweetened applesauce
*1 Tbsp (14g) nonfat plain Greek yogurt
*60g (1/4 cup) liquid egg whites
*1/8 tsp salt
*1/4 tsp vanilla extract (optional)
Made with whey powder, this single serving recipe gives you 36 grams of protein. Prep time: 5 minutes. Cook time: 1 minute. Combine the dry ingredients in a small bowl, then add the wet ingredients and mix well. Coat the inside of a mug / coffee cup with non stick spray and pour in the batter. Microwave for about 60-70 seconds. It's normal for the cake to rise up while cooking, then settle back down. When it's done, the top and edges will be set like cake, but the bottom in the middle will still be gooey ("molten lava"). Let it sit for a minute or two to cool. Enjoy, and wonder why you ever bought all those low-protein, high-sugar treats at the coffee shop. You probably spent more time in line there than it takes to make this at home!
10-MINUTE LAZY PERSON'S CHINESE STIR FRY
* Rice
* Frozen, bagged oriental vegetables
* Chicken breast, grilled
* Bragg's "liquid aminos" (A soy sauce alternative)
I love my wok and make stir frys at home all the time. Except for all the chopping of fresh vegetables and meat, it's pretty quick. I like mine better than the restaurants, which is why I never order take out anymore. But sometimes I'm lazy or in a hurry. I still don't call the China Garden Express. I always have huge bags of frozen Asian stir-fry vegetables in my freezer.  A few minutes in the microwave and they're done. White rice only takes 20 minutes. If you use a rice cooker you can set it and forget it. (Zero cooking skill required).  You can also make big batches and have rice on standby for instant eats. Then a recipe like this will take only 10 minutes, even if you have to cook up the chicken. Grilling chicken only takes minutes per side, but you can cook chicken in bulk too, and even buy packages of already-cooked chicken breast. (Widely available in stores like Wal Mart). Put your favorite stir-fry sauce on top (something like Bragg's for zero calories) and you're done. It doesn't get much easier than that.
SIMPLE BBQ SHREDDED (PULLED) CHICKEN BREAST
*2 pounds (908g) chicken breast, boneless, skinless, raw
*2 cups sugar-free barbecue (BBQ) sauce
*2 Tbsp Truvia brown sugar blend ("light" brown sugar)
*1 tsp garlic powder
*1/2 tsp onion powder
Okay so this takes 3.5 to 4 hours in the slow cooker on high, so it's not really "fast" food right? I still call it fast as well as easy because you can set it and forget it. The actual prep time is just minutes. Simply drop the ingredients in the slow cooker (2 minutes) and shred it when it's done (3 minutes). Plus this makes a huge batch so you can pull it out of the fridge any time and make a BBQ pulled chicken sandwich. Try it on a whole wheat bun with coleslaw. Only takes minutes and easily as good as anything from the burger joint. Or serve it with rice or potato with a vegetable for a macro-perfect meal.  By the way, there are endless flavor possibilities for pulled/shredded chicken: teriyaki, Korean sweet and spicy, honey mustard and another favorite – Mexican (salsa with taco seasoning). Great for meal prep.
1-MINUTE CHOCOLATE PEANUT BUTTER YOGURT "PUDDING"
* 1 Plain Greek yogurt
* 1 tbsp natural peanut butter
* 1 scoop chocolate protein powder
* 1 packet noncal sweetener (stevia, etc)
I apologize in advance for getting you addicted to this "chocolate peanut butter heaven." It's spot-on fat-burning, muscle-building nutrition, but it tastes like dessert! People who wonder, "how to stop eating junk food" also often wonder "how to get enough protein?" A scoop of protein powder in Greek yogurt can give you a whopping 50 grams – and this couldn't be a faster, easier snack or desert.
This is mostly inexpensive food too!
Oats and rice? Doesn't get much more affordable  than that. Buy your healthy staples in bulk and the cost per serving is probably less than mickey D's! (yes, even the "Value" meals)
I'm going to make a prediction.
We all get in a time crunch occasionally and need something fast. And not everyone will embrace cooking to the point of calling it a fun hobby. But I think if you start with some simple fast recipes, I predict that you'll gain more kitchen confidence and soon want to start trying the "fancier" ones.
If you're like most people, you need a lot of simple and quick and simple recipes for weeknights. Then on the weekends when you have more time, you can cook up something special.
Last Saturday I made Burn the Fat, Feed the Muscle jambalaya. It has 21 ingredients and takes over an hour including all that chopping plus the cooking. It's not a weekday staple. But man was it ever delicious! And it felt quite satisfying to successfully make something like that. (Not to mention it was a huge batch so I had leftovers for days, making it totally worth the one day a week effort).
I'll keep sharing more recipes in future blogs. I'll post more fast and easy ones, plus some traditional dishes that might take you 30 minutes or so, but aren't hard if you can simply follow a list of recipe instructions.
I'm already publishing ALL my recipes for our inner circle members one by one as I create them. Join the Burn The Fat Inner Circle For Instant Access to the whole recipe collection as well as the amazing Burn the Fat Meal Planner software too.
(All recipes are built into the software so you can drop them into your meal plans with a click… and even change ingredients and save as your own custom recipe).
Every one of these recipes is compatible with my Burn The Fat, Feed the Muscle program – low in calorie-density, high in nutrient density
This means that my way of eating makes you more muscular and leaner… so you can look hot wearing very little clothes this summer…  and be healthier… and save money too.
Train Hard and Expect Success!
Tom Venuto,
Founder & CEO, Burn the Fat Inner Circle
Author of Burn the Fat, Feed the Muscle
Author of The BFFM Guide to Flexible Meal Planning For Fat Loss
---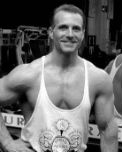 About Tom Venuto
Tom Venuto is a natural bodybuilding and fat loss expert. He is also a recipe creator specializing in fat-burning, muscle-building cooking. Tom is a former competitive bodybuilder and today works as a full-time fitness coach, writer, blogger, and author. In his spare time, he is an avid outdoor enthusiast and backpacker. His book, Burn The Fat, Feed The Muscle is an international bestseller, first as an ebook and now as a hardcover and audiobook. The Body Fat Solution, Tom's book about emotional eating and long-term weight maintenance, was an Oprah Magazine and Men's Fitness Magazine pick. Tom is also the founder of Burn The Fat Inner Circle – a fitness support community with over 52,000 members worldwide since 2006. Click here for membership details
---
If you enjoyed this post, subscribe for weekly updates – free!
Your email is safe with me!