Burn the Fat Blog was on hiatus from early 2019 until the spring of 2020. We are back, but pardon our dust – we're still rebuilding. Here's where we went, why we were gone, and why we returned…
Hi, It's Tom Venuto, author of Burn the Fat, Feed the Muscle, owner of Burn the Fat Blog, and primary writer here.
I started working as a personal trainer in 1989. I launched my first fitness website in 1999. Burn the Fat Blog first appeared in March of 2006. That means I've been in the business more than 30 years, and this website is going into its 15th year online.
The information published on this site over the years has been virtually unparalleled in quality and integrity.  But I have a confession to make…
The key to having a successful blog is not only quality, but consistency in publishing. I've enjoyed many years blogging with floods of traffic and great success, but I've also failed at times, leaving periods with less blogging activity and fewer visitors.
Then,  in 2019, I took a complete hiatus from blogging on this website. It was nothing but crickets chirping and tumbleweeds blowing around here for a long time.
I did keep producing content – a lot –  as our Burn the Fat Inner Circle members-only community website has continued to grow, but it was more for our members than the public.
I also kept writing on the public pages of our Inner Circle site through 2019, but not as much as I wanted to, and that only served as an interim blog.
After a while, I realized trying to put everything on one site wasn't the same as having a dedicated Word Press blog hosted on it's own separate site. I also missed writing more often to more people, so I decided to start blogging here at BurnTheFatBlog.com once again.
I love to write, and I want to reach the most people possible in this next decade, so blogging is the right platform for me (sorry, I don't YouTube, and probably never will).
I knew the old Burn the Fat Blog was so outdated, it not only didn't look modern, it wasn't even mobile friendly. It needed an entire rebuild, redesign, and update to the newest software. It would be the third blog update/rebuild since our early days (15 years is like an eternity in internet time, you know)… from blogspot, to movable type, to word press, to new word press.
But before I finished the redesign, life had other plans for me – adventure! I extended my hiatus a little longer because I decided to take another  hike… a multi-month backpacking trek on the 2200-mile Appalachian trail (maybe 'll tell you more about that later, but yes, I did keep lifting… and I lost weight eating 5,000 calories a day).
Anyway, without an updated site, Burn the Fat Blog remained dormant for the second half of 2019. And then, life happened in other ways, so my delay continued all the way into 2020. I thought Jan 1st would be a perfect launch date – new decade, new blog, but didn't quite make it. Finally, March 2020 arrived, and the new Burn the Fat Blog went live.
The only trouble is, the rebuild was so extensive, we didn't have the time to finish every new page, let alone update every old post. The new blog wasn't quite done yet, but I didn't want to delay a day longer after being away so long, so  I raised the curtain anyway. My virtual assistants and I will be updating up old pages and finishing up the new pages in the weeks ahead at the same time as I start making new posts.
Hundreds of older posts will need updates to both the text and the photos (many links too), so if you spend any time scrolling through our archives that date back for years, you'll still find all the old great content, but you'll have to accept my apology for the appearance of older posts (text scrunched up, photos needing resizing, and so on). Fortunately, I do know from looking at traffic stats that most people read what's new first, and don't spend as much time in the archives.
New posts are starting immediately, the third week of March 2020, and should look great now – including being displayed nicely on all smartphones and other mobile devices. If you notice anything on newer blog posts or in any new page on the site that doesn't look right, please don't hesitate to let me know, so we can patch up any major problems pronto.
I plan to post at least once a week, yes, even as I continue traveling and trekking (#internetlifestyle). The majority of posts will be written by me, though I'll continue inviting guest bloggers (but only those who are carefully hand-picked because they have a similar philosophy as this site – evidence-based and no B.S.).
I realized early on that the fitness industry was full of fads, gimmicks and "big fat lies," so I started this site as a place to learn about body transformation without the B.S. That mission is still the same today – I'm here to terminate fitness B.S.
At Burn the Fat Blog, I promote drug-free bodybuilding and fitness, and I do not sell supplements. (Burn the Fat Blog will be partly supported by affiliate revenue, but trust me, you will NEVER see a supplement ad on this site). If you're sick of hearing about miracle drinks, magic pills, and quick fixes, and you want to learn how to transform naturally with real food, smart training, and strong motivation, then you've come to the right place.
The name of the site is Burn the Fat Blog, so as you might expect, I've published a lot of info about fat loss and will continue doing so. But, body transformation and body building have two sides – burning fat and gaining muscle, so you'll see an almost equal amount of articles at Burn the Fat Blog about the muscle-building side of the equation.
Before I retired from the stage, I competed in natural bodybuilding 28 times, and I have never made any apologies for pursuing cosmetic physique-only goals, or encouraging others to do the same, nor will I now as I continue blogging into the 2020's (and into my 50's). You'll see plenty more posts here that focus on how to look great nekkid.
But, as we move forward into this next new phase for Burn the Fat Blog, you will see a greater focus than ever on achieving fitness, function, and health at the same time. We all come to realize this more and more as we get older:  health is greatest wealth and must be the number one priority.
It's bad enough that so many people neglect exercise and nutrition. It's an even sadder irony that people sacrifice their health using drugs and extreme methods for the sake of six pack abs and more muscle mass alone.
I also look forward to introducing a new type of feature here in the future – outdoor adventures!
Maybe second only to pumping iron, one of my favorite pasttimes is hiking, including  thru hikes, long day hikes, and peak-bagging. Between 2016 and 2019, I walked and backpacked more than 4,000 miles.
I shared a bit about my Pacific Crest Trail journey in previous posts, and I'm now looking forward to sharing even more stories about my adventures, favorite hikes, and the benefits of getting outdoors for achieving health and fitness.
Take a hike, climb some mountains, spend time in nature – it' so good for everything that ails you. But it's not talked about enough as an option for getting fit and lean without the gym. (#optoutside, bro!)
On all topics, some posts will be short, some will be long, some will be epic-long (grab a large coffee and kick back in a recliner), but all will have more depth than the surface stuff most of us see in social media feeds today, that we scan and scroll past  in seconds.
That's another reason I'm excited to relaunch the blog. Some people seem to think social media has replaced the blog, but I think there are simply not enough good blogs that keep posting consistently (I know as well as anyone, it's really hard work to keep posting new blogs for years, let alone decades).  But we need more great blogging in 2020 and beyond, not less, to provide us all with more substance and better guidance.
With comments open, a blog is part of the online fitness community too. This website is for you, so post in the comments, or reach out by email and let me know what else you want to read about – the more requests I get for specific topics, the more likely I'll be to blog about them.
Please visit often, at least once a week to see new posts, and comment often to make this site another interactive part of our Burn the Fat, Feed the Muscle online community, along with our other sites and social pages (Instagram, Facebook, and Twitter).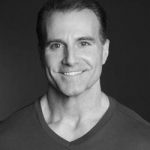 There's well over a half a million of us "burners"… maybe more. Let's forge ahead and make it a million plus!
Train hard and expect success,
Tom Venuto, author of
Burn the Fat, Feed the Muscle (https://amzn.to/2IKvOWp)
If you enjoyed this post, subscribe for weekly updates – free!
Your email is safe with me!