The questions about how to lose fat are endless.  They are asked perpetually on facebook, in magazines, at the gym, in doctor's offices, in schools, on podcasts, on talk shows. But ironically, the most important question we could be asking – the one that would make the most difference if it were answered and acted on – is not asked often enough, and it's not even about how to lose fat – it's about how to keep fat off.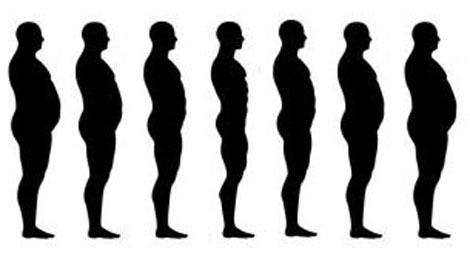 Reliable (scientific) sources say that in the long-term, fat regain happens to 80% to 95% of all dieters, regardless of which program they follow!
Many diet gurus squabble over how their programs are supposedly superior, but those who are intellectually honest must ultimately confess that no program and no person is immune from the threat of relapse.
Are some programs healthier and more sustainable long term than others? Of course. But there is clearly more going on here than what foods are included or restricted during the fat loss phase.  The long term maintenance phase is another animal.
I have some ideas about why so many regain the fat, and this is going to be a major focus of my work in the years ahead. But instead of telling you what I think, today I'm asking for your opinion, and here's why:
Every year I do a  survey and prize giveaway during Burn the Fat Challenge week, and the survey is a rare opportunity for me to do some real-world fitness (and psychology) research.
The responses I've gotten to previous surveys have been priceless. I could never get this kind of information and real-people feedback from textbooks or science journals and this information helps me as a coach.
This information helps you as well – especially if you have struggled with long term maintenance yourself. The blog comments section after previous surveys has been pure gold.
Survey and random FREE PRIZE DRAWING
Answer my survey question in the comments below, and you will get entered in my free drawing for free books and memberships.
5 winners will be selected at random and each winner will receive: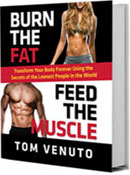 A full One Year Membership to the Burn the Fat Inner Circle, and a personally signed hardcover copy of my book Burn the Fat, Feed the Muscle, shipped free anywhere in the world

Not only that, all winners will be eligible to enter the Burn the Fat Holiday Challenge body transformation contest* (optional.. but I think you should go for it!)
Here's the specific question to answer:
Why do so many people regain the fat they lost?

Also, if you have ideas about why some people regain fat even though they followed a sensible and scientific program to lose it, those insights would be great to add to your answer.
If you're one of the many people who have lost and regained, whether it was after a transformation contest, or any diet program, think  about it and tell us why you think it happened – your answer is valuable.
If you're one of the successful few who have maintained for years, then consider how you kept that fat off, and reverse engineer the answer – your input is extremely valuable!
Go ahead and post your answer in the comments below.
Thanks for participating, good luck in the drawing, and I hope to see you in the Burn the Fat Challenge body transformation contest this week.
Train hard and expect success,
Your Friend and coach,
Tom Venuto
Author of Burn The Fat, Feed The Muscle
Founder & CEO, Burn the Fat Inner Circle
PS. It's Burn the Fat Challenge week right now.  This year's Burn the Fat Holiday Challenge started on Friday, November 17th, 2017 and you can enter  this fitness contest until November 23rd. It's motivating, it's free to enter, and you can win great prizes too.  You can register for the contest free on this page: www.BurnTheFatChallenge.com
PPS.  You don't have to be a Burn the Fat Inner Circle member to enter the challenge.  However, this is a great time to  join because this week only, you can get a trial membership for only $1.00 Get details here: www.burnthefatinnercircle.com/public/join-for-one-dollar.cfm
THIS SURVEY – GIVEAWAY HAS ENDED.  THE MEMBERSHIP AND BOOK GIVEAWAY WINNERS HAVE BEEN CHOSEN!  Thank you to everyone who responded to our survey!  The winners of the random drawing (for a 1 year Inner Circle membership and a Signed book) are:
Tara Port
Jaime Stinson
Robert Callahan
John Henry Ellison
Rob Amour
Congratulations to our winners! To collect your prizes, send an email to tomvenuto at earthlink dot net, write "I WON!" in the subject line, and be sure to include your postal shipping address for delivery of your book.
Blog Contest Terms/Rules/Restrictions:  Answer must be provided by posting a comment in the blog comments below, including your name (include at least your first name and last initial). Entries must be posted here on the blog. Entries must be received by Wednesday, November 22nd at 9:00 am (EST). Winners to be announced here on this blog in this post by end of day, Wed 22nd, 2017. Winners must contact Burn The Fat support to redeem prizes by providing postal address for hardcopy book delivery and email address for online membership delivery.

 
If you enjoyed this post, subscribe for weekly updates – free!
Your email is safe with me!